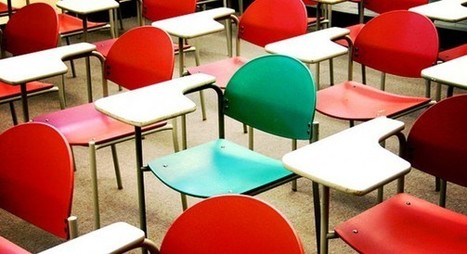 "Inequality is rising on many fronts in the United States. The gap between rich and poor in our income, health and even knowledge is getting bigger and bigger, and these developments threaten to tear at the fabric of our society.
This fall came the news that the income gap between the rich and the poor is at an all-time high, surpassing even the Robber Baron Age. According to Berkeley economistEmmanuel Saez incomes of the top 1 percent of Americans grew 34 percent between 2009 and 2012 while those with incomes in the bottom 99 percent saw gains of only 0.4 percent in the same time period.
Those defending this state of affairs argue that it's a price worth paying, since, on average, all Americans are richer. But this is like saying if Bill Gates walks into a bar, and the average wealth of the customers goes through the roof, everyone is better off.
An arguably more pernicious, devastating form of disparity is also rising: educational inequality. We can now add adult work skills to the growing number of domains, such as income and health status, that divide the haves and the have-nots. In a recent international report on adult skills conducted by the Organisation for Economic Co-operation and Development (OECD), Americans (between age 16 and 65) ranked below average out of 24 industrialized countries in the three tested domains of literacy, numeracy and 'problem solving in technology-rich environments.' While some Americans at the very top know more than ever before, most Americans are falling behind."