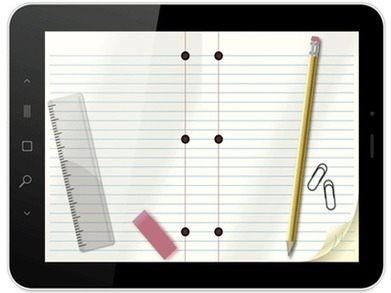 "Take a moment to think about how you learned to write. What steps did you go through? What was your process?
Most of us learned the same core set of skills on paper: organize, draft, edit, revise, turn in. Our teachers then marked up what we had handwritten or typed, and returned our writing. From there, maybe it ended up tacked to a bulletin board, stuck on the refrigerator door, stuffed into a notebook, or tossed in the nearest trash can. Let's call this Writing 1.0.
When computers entered into the equation, we digitized the process. Instead of organizing and outlining on paper, we incorporated graphic organizer tools such as Inspiration or MindMeister. Students and teachers began to draft digitally with word processing programs, and it became possible to offer feedback by inserting comments or typing directly into the document. Not only did these augmentations add efficiency to the process, but they also allowed for completed works to be published to the web. With Writing 2.0, the process became public."