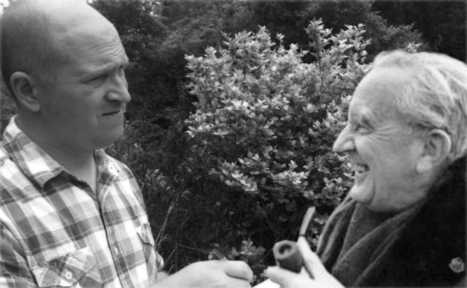 "I have long been a fan of J.R.R. Tolkien.

I have long been a fan of J.R.R. Tolkien. Every year, when school dismisses for summer break, I read The Lord of the Rings. This year I will read it to my children and do all the voices for them. Tolkien was a brilliant writer, but what if we could sit down with him and ask him any question we wanted? What if he could give writers advice about their own writing from his years of experience as an incredible storyteller?

This is possible if we read his letters. I have a musty old book entitled The Letters of J.R.R. Tolkien, edited by Humphrey Carpenter. I once spent the better part of a month reading it cover to cover and underlining every instance where the master of Middle Earth wrote about his process. What follows are the best of those notes:"