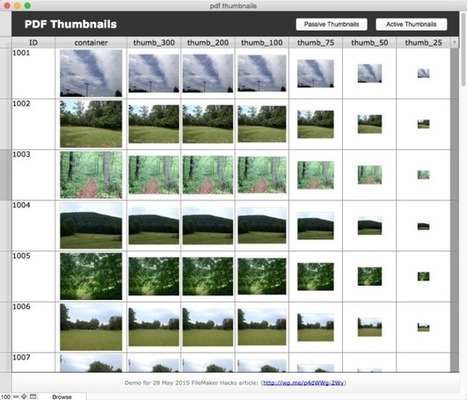 If you work with digital images, you've probably noticed the trend towards using PDFs as an image file format.
I doubt many of use could have foreseen this happening when the PDF format was introduced in 1993, but in many organizations PDF has become the standard file format for images.

The good news is that the GetThumbnail function now works with PDFs in container fields in FileMaker 14, and in this article I'm going to suggest a couple reasons why you might find this useful, and explore some nuances between how PDFs in container fields behave on the Mac vs. how they behave on the PC.
Read more on the blog