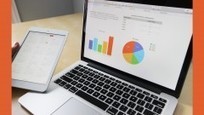 This is a beginners course in Filemaker Pro.
This course covers the creation of a complete and functional Attendance Tracking system that allows us to track attendance for students following multiple courses.

When you follow the course you can download the entire Filemaker file so you can have a look behind the scenes to see how it all works.
This way you have access to all of the details you might have missed.

There is no special knowledge required nor is there any use of complicated vocabulary.