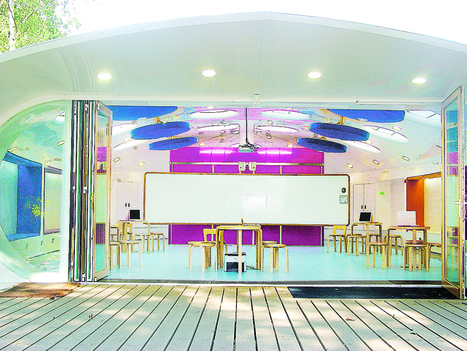 Professor Stephen Heppell has a simple rule of three for third millennium learning spaces:
1-No more than three walls so that there is never full enclosure and the space is multifaceted rather than just open.
2- No fewer than three points of focus so that the "stand-and-deliver" model gives way to increasingly varied groups learning and presenting together (which by the way requires a radical rethinking of furniture).
? Ability to accommodate three teachers/adults with their children. The old standard size of about 30 students in a box robbed children of so many effective practices; these larger spaces allow for better alternatives.