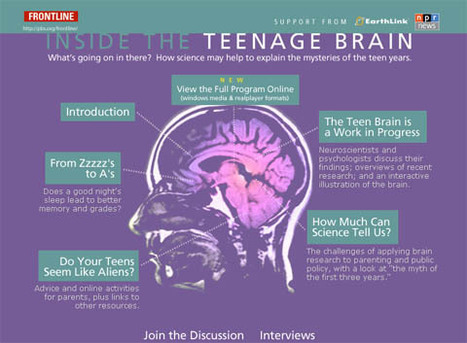 "It's the mystery of mysteries -- especially to parents -- the unpredictable and sometimes incomprehensible moods and behaviors of the American teenager. Generations of adults have pondered its cause. Hormones? Rock music? Boredom? Drugs?
In "Inside the Teenage Brain," FRONTLINE chronicles how scientists are exploring the recesses of the brain and finding some new explanations for why adolescents behave the way they do. These discoveries could change the way we parent, teach, or perhaps even understand our teenagers."
View the full 60 minute program in Windows Media and RealPlayer.