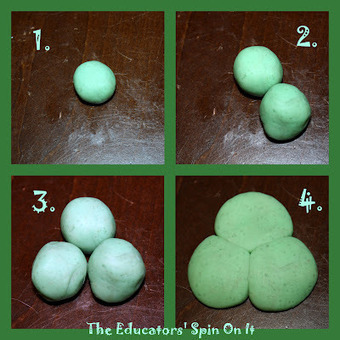 "A little ball of dough opens up the realm of possibilities for creative play.
In addition to imaginative play playdough helps develop those tiny muscles needed for one day holding a pen or pencil.
Playdough is also a wonderful sensory experience whether played with alone or with added colors, scents, glitter, beads, items from nature, etc. Playdough is such a simple tool for sensory play. Whether store bought, homemade, by itself, or with accessories, playdough is sure to capture a child's attention and allow focused play."