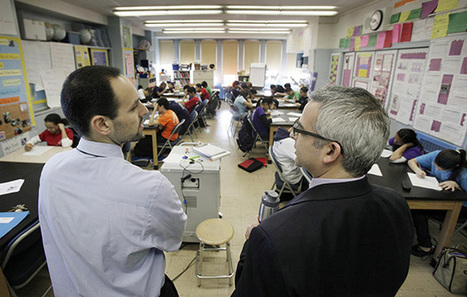 How are the requirements for teacher evaluations affecting principals?
Here are some numbers put together by the Center for American Progress, a Washington-based think tank:
248: The number of hours the median principal in Michigan reported spending on activities related to teacher evaluations. Another way of putting it? The equivalent of 31 full working days.
25: The number of teachers the average principal in Connecticut was responsible for evaluating in a given year, according to a principal survey.
6: The number of hours Chicago principals reported that it took to complete one evaluation.