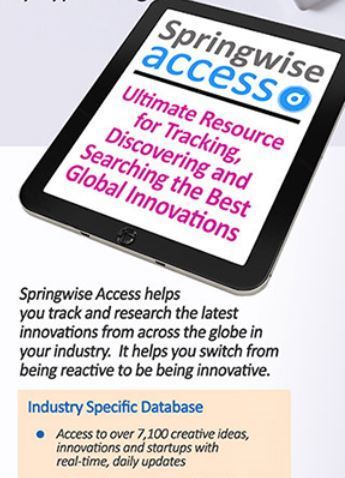 This database subscribed by NYP Library provides access to over 7,100 creative ideas, innovations and startups with real-time, daily updates. This resource offers at least 20 searchable industries, including videos, contact details and detailed explanations. Industries ranges from Education, Financial Servcies, Food & Beverage, Gaming, Smart Cities to Telecom & Mobile.
Top 10 innovations report are published every month
where ideas are spotted by Springwise's network of
over 19,000 global spotters.