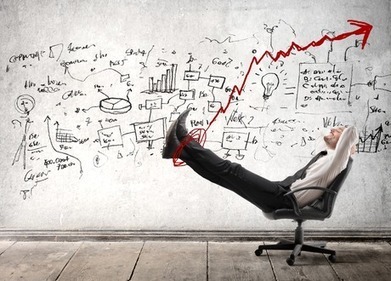 Leadership for collaborative innovations in the public sector is an undifferentiated concept that requires further development.
This article facilitates the production of knowledge of a type of leadership that is made from the bottom up with the focus on gathering horizontal support for profession-based solutions to wicked problems.
The article introduces the framework of Bottom-Up Collaborative Innovation Leadership, defined as the initiation of leadership-making processes from the bottom of the lead organisation by bringing together diverse organisations by influencing strategies of recognition, sense-making and entrepreneurship, with the aim of stabilising the decision-making structures.
.
.
.
It is argued that the literature so far works with an implicit top-down leadership perspective on collaboration.
It assumes that a public sector lead agency is one:
A. That is consolidated, i.e. is able to make unanimous decisions regarding the scope of the future innovation project, despite divergent intra-organisational interes...
B. That works with a strategic, stable, top-down mandate, thus making it legitimate for a facilitative leader to invite collaborators to participate, in order to innovate on a delineated part of the service 'production system'.
C. That has decided what the 'problem' is and how it is to be dealt with.
These assumptions are problematic when studying collaborative innovations initiated at the bottom of public agencies:
These projects are not born into a consolidated organisational framework – the consolidation is part of the leadership challenge.
They do not have a stable mandate that enables them to launch their innovation project on the proper level of influence – they have an uncertain, negotiable stop-and-go mandate.
Nor have institutional settings been developed that allow for collaborative action because there is no consensus concerning the nature of the problem, often a wicked one...
The claim in this article is that bottom-up innovations therefore demand much more leadership involvement than the facilitative style of its top-down cousin:
The 'flat', (or at least levelled), collaboration landscape is not an option for Bottom-up Collaborative Innovation Leadership ( 'BUCIL' for short). Instead we have a 'hilly' landscape, in which the innovation unit is forced to muster support for its collaborative innovation project by leadership-making through alternative influence channels, conditioned by local social processes of recognition...
.
.
.
... This makes the leadership challenge a facilitative one, allowing room for creativity within the defined frame of implementation.
This leadership approach is a problem when studying collaborative innovation that is bottom up in nature.
We can learn four points from the extensive empirical study by (Borins 2002, Borins 2000) concerning bottom-up innovation, namely that:
1. …'leadership making through informal or alternative leadership structures' is crucial (Borins 2002:470)...
2. leadership is also required during the process of leadership-making...
3. initiative, perseverance and competence is important to reward, in that these skills are required for bottom-up innovation...
4. bottom-up innovation requires that politicians and top leadership embrace the initiative as their own...
.
.
.
Theory: Towards a bottom-up approach to leadership of collaborative innovation in the public sector...
Three key analytical concepts are proposed that make up the profile of BUCIL.
The concepts are inspired by Borins' four points:
Ad points 1+2.:Collaborative leadership-making through relational processes, here conceptualized as leadership emergence through 'recognition' (Griffin 2002)...
Ad 3.: 'Entrepreneurship'...
Ad 4.: 'Sense-making'...
In the remainder of this theory section, these concepts will be further explained and related to each other. For now, the rationales behind the concepts are as follows:
- Collaborative leadership-making is crucial in that the bottom-up innovator needs influence through informal channels in order to carry the the innovation project up their own organisational hierarchies and across organisations...
- Entrepreneurship is my conceptualisation of Borins' notion of 'bottom-up'...
- Sense-making is a basic social condition in radical change processes (Weick 1995) for being able to deal with the uncertainty of the viability and risk associated with a collaborative innovation project, as described above...
Discussion: epistemology and methodology
Conclusion
The article set out to answer the question: How to study leadership for bottom-up collaborative innovations that seek to deal with wicked problems?
.
.
.
This leadership-making hinges on whether the innovation unit manages to introduce new, collaborative, organizational themes by the exploitation of the processes of uncertainty.
>> Supportive:
Bottom-Up Leadership: Idealist Adds New Vision For Organizing
Post ImagE: http://bit.ly/1fWTvaj
Via
Mhd.Shadi Khudr