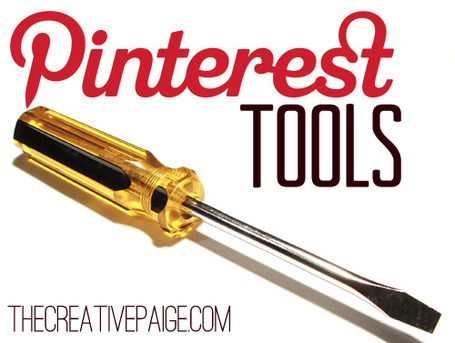 Isn't it crazy how Pinterest has gotten soooo popular? It always amazes me how trends come on so quickly. I know it's a popular trend when my Mom (the least tech-dependant woman I know) is making recipes off of Pinterest and saying, "Did you see on Pinterest the other day…?"
I love saving all kinds of creative ideas on Pinterest. It has definitely taken the place of using internet bookmarks for me, but it also brings a lot of traffic to my blog. I love this article I found on Mashable with some useful Pinterest tools (full article can be found here) and I thought I'd share my favs.
PinReach.com (http://goo.gl/8dTvp) : basic analytics, you can find out your most repinned pin, most popular boards and it gives you a PinReach score.
PinPuff.com (http://goo.gl/vXHmo) : gives you a Pinfluence score.
Pinstamatic.com (http://goo.gl/A7iCG) : lets you pin other things besides just images.
PinAQuote.com (http://goo.gl/w46jE) : highlight any block of text, paste it and create a cute re-pinnable pin.