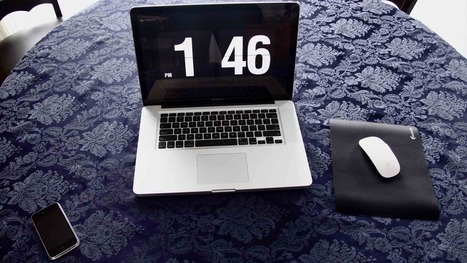 La nouvelle étude que vient de publier Nielsen, « An era of Growth : The cross-platform Report », montre l'explosion des usages du mobile, que ce soit le smartphone ou la tablette, auprès des Américains. La consommation d'internet mobile et de vidéo sur smartphones s'accroît rapidement, écornant en partie le temps passé à regarder la TV, à écouter la radio ou même à surfer sur le Web avec un PC traditionnel.
Aujourd'hui, l'Américain moyen passe 11h de sa journée devant un média électronique. La TV, avec 5h04 du temps passé, domine toujours les usages, de même que la radio, qui reste le second média avec 2h46 passées à l'écouter dans les embouteillages. Le smartphone figure maintenant en troisième position, avec 1h07 quotidiennement passée sur ce (plus) petit écran. L'ordinateur classique représente encore 1h01 du temps passé. Les services de Replay TV ne comptent encore que pour 32 minutes, preuve que les Américains restent toujours attachés à consommer leurs programmes TV préférés en direct.
Les points de contact pour la publicité sont désormais multiples, mais beaucoup estiment encore aujourd'hui que le support mobile est sous exploité dans les plans média. Devant la montée en puissance des smartphones et des tablettes auprès des consommateurs de tous âges, il est peut-être temps de changer vos habitudes d'achat d'espace publicitaire.
Via
Sylvie Ducroux