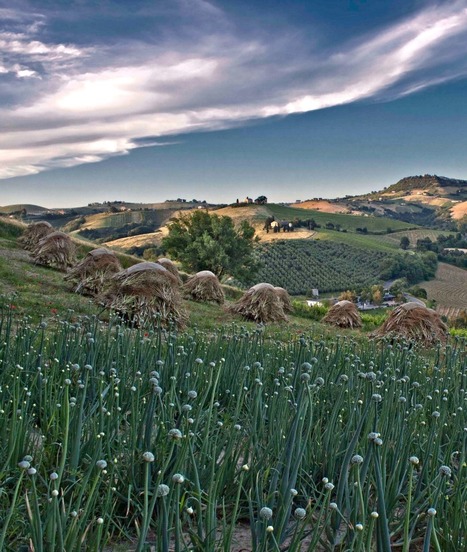 In the recent past, the Marche has been singularly focused on wealth creation and economic development, albeit with very little disturbance to the quiet way of life favored by most of its inhabitants. The marchigiani's initial reticence to travelers belies the shy, genuine disposition of its hard working people.
The region is slowly being discovered as the new Italian frontier; an abridged expression of the varied charms of Italy with a variety of attractions offered seasonally and year- round, including: authentic foods, breathtaking landscapes, a lively cultural landscape, artistic and natural treasures. [...]
Summer at the Beach Opera season is in full swing during the summer months, as well as Blues and Celtic music events, and street artists festivals. Every town and hamlet offers its own diversion during this hectic, fun time of the year, with people spilling out on the main town piazza to mingle and live the night away. "White" & "Pink" night festivals: shows, museums, shops and movida are open for business until dawn.
Certified uncontaminated waters for 18 or the region's beaches, second only to Liguria. Scuba and bathing in the crystalline waters of the Conero reserve, near Ancona, or in the San Bartolo Park preserve near Gabicce Medieval fairs and historical re-enactments throughout the summer.[...]