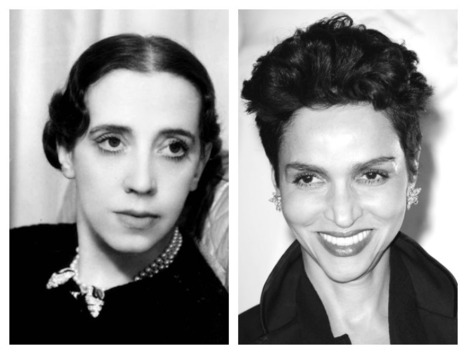 One was an Italian aristocrat born in a Roman palace, the other is one of 11 children of poor Algerian immigrants, raised on a notorious French housing estate.
But 123 years after Schiaparelli's birth, nearly 60 years since her fashion house closed and 40 years after her death, her legacy has been embraced by the woman who cheerfully calls herself "the girl from the banlieue".
The House of Schiaparelli has been resurrected, Khelfa is its ambassador and the Italian designer Marco Zanini has arrived from Rochas as the creative director.
"I cannot tell you how exciting this is," says Khelfa. "We have brought a beautiful name back to the heart of Paris."
Zanini's first creations for the revived house, based in the chic Place Vendôme, will be paraded at haute couture week in January. [...]