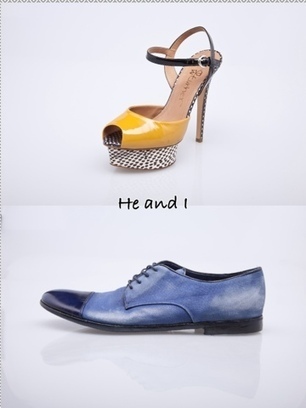 Looking at the Premiata SS2013 lookbook, my attention was drawn immediately from these two pairs of shoes: for her and for him. Well done, colorful, but not too flashy.
I do not know why, but I immediately thought of me and him (my him).
And I saw these two pairs of shoes to meet in a warm lunch break at the end of May, in the center of Milan for a quick meal together to tell us about the last hours. And I found my heart smile.
Because fashion is also this: to make us smile, right?