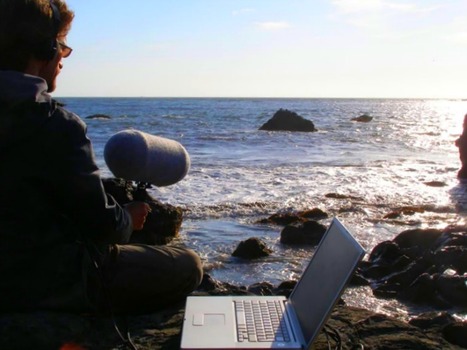 Researcher and eco-acoustic composer David Monacchi has been using DPA Microphones 4060 miniature microphones to capture the sounds of the rainforest as part of his long-term environmental sound-art project entitled Fragments of Extinction (A Sonic Journey into the Ecosystems of the World's Tropical Rainforests, with the official endorsement of Greenpeace and WWF)
David Monacchi, who is Professor of Electroacoustic Music at the Conservatorio G. Rossini in Pesaro, Marche, Italy, is collaborating with various institutions on this project, which involves traveling to some of the world's most remote areas of intact rainforest to record complex soundscape portraits.
Field recordings of environmental sound events, either natural or produced by anthropic contexts, provides the main source of sound research for the eco-acoustic approach. 'Concrete' materials become the basis for acoustic and anthropological research, sound documentaries, sonorizations applied to visual and performing arts and electro-acoustic compositions.