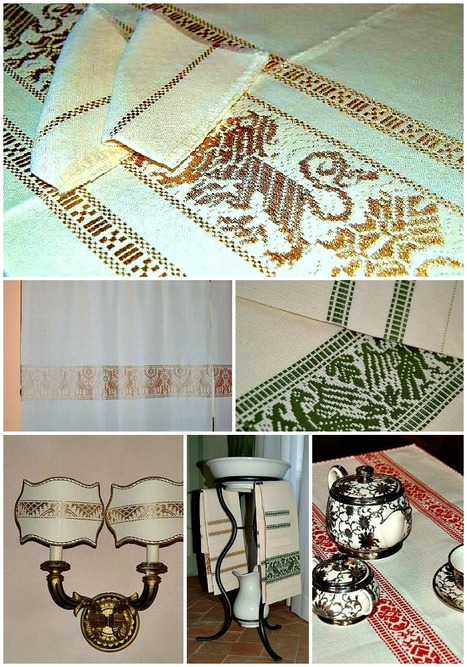 Franca Caprodossi continued the noble art of hand-weaving, inherited from Maria Ciccotti, who began this work in 1942, learning from local weavers, bringing Pievebovigliana the most ancient glories of the best textile tradition.
The process is still the most ancient, which requires the engagement of a second weaver together to sitting to the frame.
The purpose of "Il Telaio della Pieve" is to continue the tradition, devoting all his time to this art, with the patience of an ancient priestess, repeating the same gestures, the same for centuries, with a dedication and skill that a are daily renewed .
The production comes from "Il Telaio della Pieve" is wonderful. Women who joined Ms. Franca help you to make valuable placemats, table centerpieces rich decor, large tablecloths, blankets and cotton cushions and carpets made from sheep wool natural colors carded by hand, furnishing fabrics, fresh linen towels, in a blaze of warps and embroidered with figures of plant and animal.
The "Il Telaio della Pieve" offers a wide range of products, also made to measure, with fabrics and designs that follow the oldest textile tradition. Tablecloths, linen or hemp fabrics for upholstery, rugs in cotton or wool, carded wool rugs hand towels, linen, tailored and finished by hand.