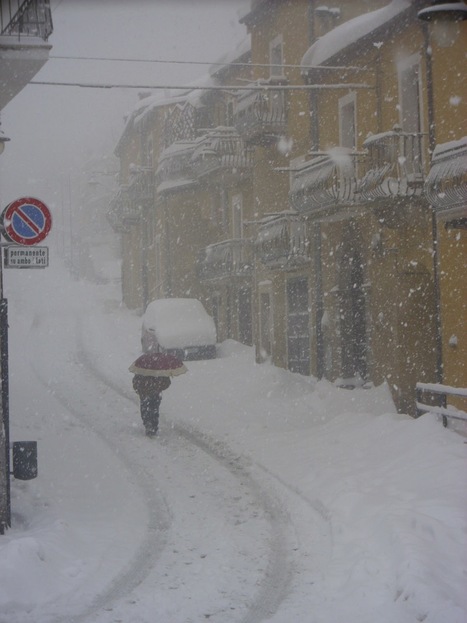 That's a great phrase I learned when I moved to the south. You might remember 'mo' from my Five Regional Words list. I'd never heard it while living in Ascoli Piceno, but it's very common here, as I mentioned. I often hear "mo' basta!" or "basta mo'!" uttered by frustrated mothers who are telling their kids, "knock it off". It also means, "enough already!"
So after ten days of snow that accumulated and continued to accumulate; that basically isolated the village because the roads weren't passable; that brought cold wind and a non-stop week-long streak of steady flurries, I'm uttering in exasperation, "MO' BASTA!"
At first it was pretty. A nice fluffy coating that brought all the kids out to play, make snowmen, and slide down a hill. I even got into the fray of a snowball fight with some of my students. Che bello! we all uttered. That was Day Two. Then it wouldn't quit...