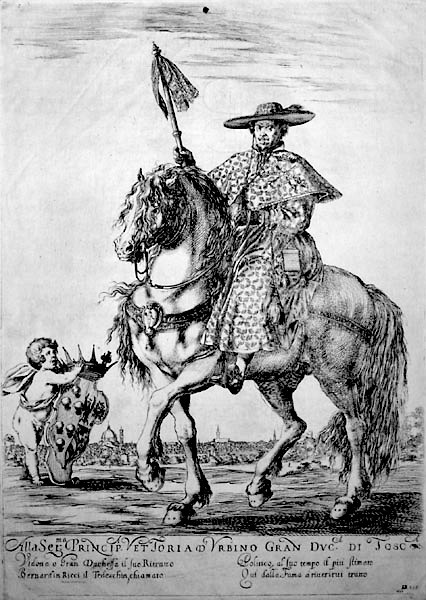 Off all the important people in history who came from Camerino, there is one who had a very particular kind of work - that of court jester, hi whose job it was to make princes and courtiers laugh at time when the diversions and entertainment available today were non-existent. But how did a "jester" became important? He did so because he performed his job so well and with such expertise that the hi was sought after by the most important princes of the age and, once he had acquired sufficient experience , he wrote and published a very "serious" book both to defend the nobility of is trade and to set out some guidelines for those wishing to follow in his steps .
He became so famous that a play was dedicated to him, aptly called "The Jester", written by the singer Margherita Costa and edited in Florence in 1641, He was know as " the little German" ( il Tedeschino).
His name was Bernardo Ricci and he was born in Camerino on 16th January 1588.
He was still young when he was taken to Rome where he worked for a long time at the papal court before going to the court of the Medici family in Florence . His choice of such an unusual career was influenced by something that had occurred in his childhood...