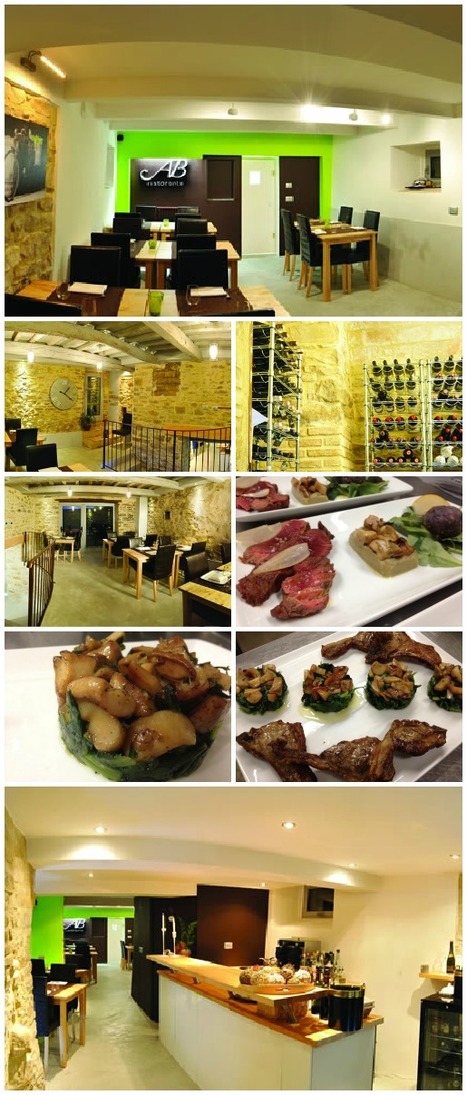 The restaurant Antico Borgo is located is situated in the proximity of Frasassi. The kitchen offers a wide range of dishes based on recipes invented new and / or revised by the Chef Owner.
Ranked #3 of 2,169 in Marche with 97 positive Tripadvisor Reviews
Price range: £13 - £39 €15 - €45
Cuisines: Delicatessen, Italian, International, Wine Bar
Good for: Child-friendly, Romantic, Business, Local cuisine, Outdoor seating, Special Occasion Dining, View
Dining options: Breakfast/Brunch, Reservations, After-hours
Best Recent review on Tripadvisor
"A very special restaurant" -

Reviewed 15 November 2012.

The restaurant had a very pleasant atmosphere, the service was excellent and our meals were cooked according to our individual preferences. The presentation and flavour of the food were delightful and the portions just right. The local wine was good too!

"Four Delicious Dinners" -

Reviewed 19 September 2012.

We stayed at the inn for four nights and chose the very well priced dinner plan, and were so glad we did. The chef, Fabrizio, prepares one menu for all of the guests each night, but is happy to make substitutions if requested. The four courses are simple and incredibly flavorful, reflecting the ingredients and the dishes of the Le Marche region. Over the several evenings, we had beef two nights prepared in different ways (once in lieu of rabbit for us), a veal chop, and a mixed grill of various meats -- all of it well flavored and cooked perfectly. The pastas were particularly good, with a truffle lasagna that was memorable. The first courses were simple, primarily including cheeses and meats, as were the desserts, often including gelato in some form. There is a wide selection of local and regional wines, and the combination of the courses each night worked well together, leaving us happy and full.