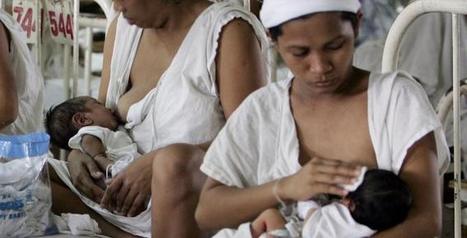 Las vidas de 95 bebés se podrían salvar cada hora --830.000 cada año-- si las madres dieran lactancia materna a sus hijos inmediatamente después de dar a luz, según el estudio 'Superfood for Babies', elaborado por la ONG Save the Children. La ONG explica que si los bebés reciben el calostro --la primera leche de la madre-- en su primera hora de vida, "su sistema inmunológico se pone en marcha inmediatamente, lo que les da tres veces más posibilidades de sobrevivir".
Asimismo, añaden que "si la madre continúa dando leche materna durante los siguientes seis meses, un niño en un país en vías de desarrollo tiene hasta 15 veces menos posibilidades de morir a causa de enfermedades como la neumonía o la diarrea". Save the Children lamenta que las tasas globales de lactancia materna "están estancadas e incluso descendiendo en el este de Asia y en algunos de los países más poblados de Africa, como Etiopía o Nigeria" y achaca esta situación al "grave déficit de matronas y de trabajadores sanitarios en los países en desarrollo" y "la falta de una legislación adecuada", entre otros factores.
En este sentido, la responsable de Incidencia Política de Save the Children, Yolanda Román, ha explicado que "a pesar de que los beneficios de la lactancia materna son de sobra conocidos en los países desarrollados y de que es una práctica gratuita y natural para proteger a un recién nacido, no se presta la atención necesaria para ayudar a las madres a amamantar a sus hijos en los países más pobres".
Via
COM SALUD