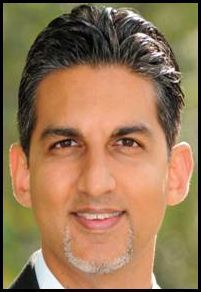 (Vin Ienco) - Gov. Jerry Brown named Deputy District Attorneys Halim Dhanidina of the Muslim Public Affairs Council to a Judgeship of the Los Angeles Superior Court.
He would be the first Muslim judge in California. Dhanidina, 39, has been with the District Attorney's Office for 14 years and has worked in the Hardcore Gang and Major Crimes divisions.
He serves on the board of the Asian and Pacific American Bar Association of Los Angeles and is a graduate of Pomona College, where he founded the first Muslim Students Association. His law degree is from UCLA, where he served as co-chair of the Asian Pacific Islander Law Students Association and helped organize campaigns against Propositions 187 and 209, according to his biography on the APABA website.
He also was one of the founding members of the Association of South Asian Prosecutors and teaches criminal law at Glendale University College of Law.
Related