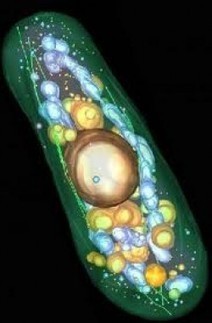 Synthetic biology is a field of science that has been emerging in the last few years and could have a significant future impact with the potential to pro-actively manage biology and reshape many industrial sectors.
Specifically, synthetic biology or bioengineering is the creation of living systems from nonliving chemicals designed on a computer; the design and construction of new biological entities such as enzymes, genetic circuits, and cells, or the redesign of existing biological systems.
Engineering principles are applied to harness the fundamental components of biology. The capability to manipulate and reengineer every aspect of biology gives scientists tools that could be transformative in many sectors including agriculture (engineering higher yielding and more pest-resistant plants or microbes that facilitate agriculture), energy (allowing potential energy independence through biofuel production), and medicine (making drugs with greatly improved targetability and specificity).