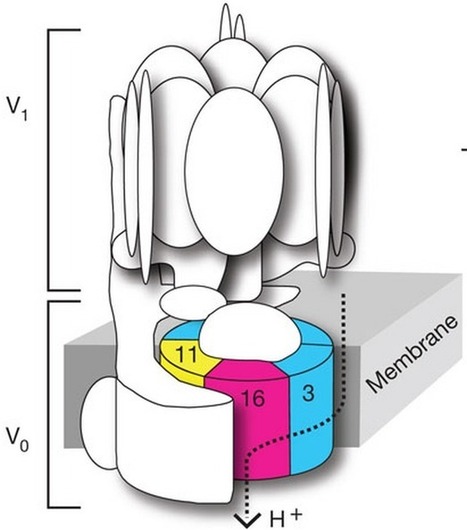 By bringing long-dead proteins back to life, researchers have worked out the process by which evolution added a component to a cellular machine, Nature News Blog reports. The result, they say, is a challenge to proponents of intelligent design who maintain that complex biological systems can only have been created by a divine force.
Cells rely on "machines" made of multiple different protein components to carry out many vital functions in the cell, and molecular and evolutionary biologists have puzzled about how they evolved.
Joe Thornton at the University of Oregon in Eugene chose to study a particular machine called the V-ATPase proton pump, which channels protons across membranes and is vital for keeping cell compartments at the right acidity. Part of this machine is a ring of six proteins that threads through the membrane.
In animals and most other eukaryotes, this ring is composed of two types of protein. Thornton wanted to know how the machine evolved from the simple to the more complex form.