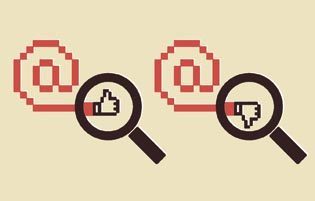 We're often told that young people tend to be the most tech-savvy among us. But just how savvy are they? A group of researchers led by College of Charleston business professor Bing Pan tried to find out. Specifically, Pan wanted to know how skillful young folks are at online search. His team gathered a group of college students and asked them to look up the answers to a handful of questions. Perhaps not surprisingly, the students generally relied on the web pages at the top of Google's results list.
But Pan pulled a trick: He changed the order of the results for some students. More often than not, those kids went for the bait and also used the (falsely) top-ranked pages. Pan grimly concluded that students aren't assessing information sources on their own merit—they're putting too much trust in the machine.
Other studies have found the same thing: High school and college students may be "digital natives," but they're wretched at searching. In a recent experiment at Northwestern, when 102 undergraduates were asked to do some research online, none went to the trouble of checking the authors' credentials. In 1955, we wondered why Johnny can't read. Today the question is, why can't Johnny search?