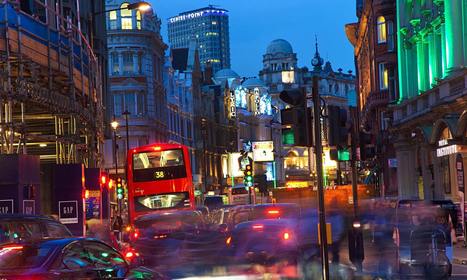 James Dyson: The biggest thing holding invention back is our impatience. With enough time and support, young engineers will develop the technology we need
The doom-mongers deem us past our creative peak, unable to invent like we used to. According to the US economist Robert Gordon, whose comments were reported in the Wall Street Journal last week, all the "important stuff" has been created; we have run out of the big, life-changing ideas needed to spur rapid economic growth and engineers are now just tweaking at the edges. Innovations such as mobile phones, Gordon says, have had less impact than, say the invention of indoor plumbing.
But this is a misunderstanding of how engineers work. There is no "Eureka!" moment. The steam engine, computer and aeroplane: none sprung up out of the blue. Instead, a gut feeling was followed by years of stubborn, hard graft, thousands of prototypes and dogged perseverance. Invention cannot be reduced to a single date on the calendar.
Developing new technology is incremental; little by little, you inch closer to the right answer. You build upon the work of those before you, thinking about what could be done better; what could be improved. It's an unending task. Michael Faraday invented the first electric motor. But Faraday's breakthrough followed William Sturgeon's invention of the electromagnet, and Alessandro Volta's invention of the battery before that. Faraday would have expected future engineers to pick up the baton later down the line.