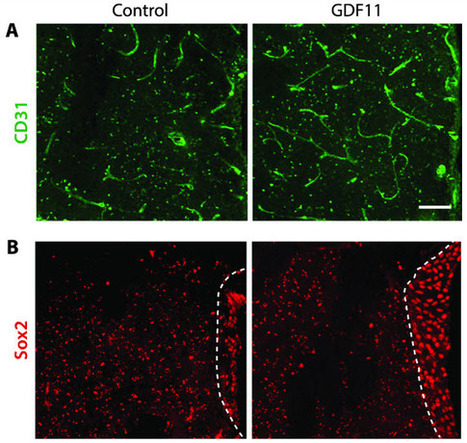 A protein known as GDF11 improves brain and skeletal muscle function in aging mice, Harvard Stem Cell Institute (HSCI) researchers have shown. The researchers previously demonstrated that GDF11 can make the failing hearts in aging mice appear more like those of young mice.
In two separate papers published online May 4 in the journal Science, Professors Amy Wagers, PhD, and Lee Rubin, PhD, of Harvard's Department of Stem Cell and Regenerative Biology (HSCRB), report that injections of GDF11, which is also found in humans, improved the exercise capability of mice (equivalent in age) to the exercise capability of a 70-year-old human. The injections also improved the function of the olfactory region of the brains of the older mice — they could detect smell as younger mice do.
Rubin, and Wagers, who also has a laboratory at the Joslin Diabetes Center, each said that they expect to have GDF11 in initial human clinical trials within three to five years, baring unexpected developments.