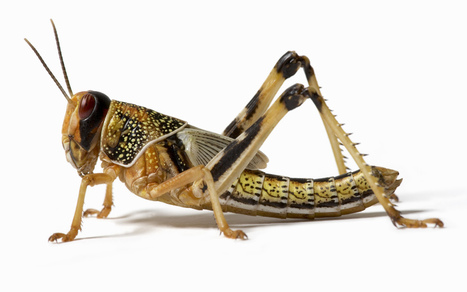 The selfish gene is one of the most successful science metaphors ever invented. Unfortunately it's wrong
-
A couple of years ago, at a massive conference of neuroscientists — 35,000 attendees, scores of sessions going at any given time — I wandered into a talk that I thought would be about consciousness but proved (wrong room) to be about grasshoppers and locusts. At the front of the room, a bug-obsessed neuroscientist named Steve Rogers was describing these two creatures — one elegant, modest, and well-mannered, the other a soccer hooligan.
The grasshopper, he noted, sports long legs and wings, walks low and slow, and dines discreetly in solitude. The locust scurries hurriedly and hoggishly on short, crooked legs and joins hungrily with others to form swarms that darken the sky and descend to chew the farmer's fields bare.
Related, yes, just as grasshoppers and crickets are. But even someone as insect-ignorant as I could see that the hopper and the locust were wildly different animals — different species, doubtless, possibly different genera. So I was quite amazed when Rogers told us that grasshopper and locust are in fact the same species, even the same animal, and that, as Jekyll is Hyde, one can morph into the other at alarmingly short notice.