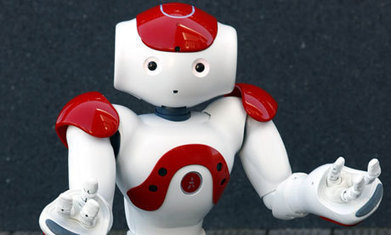 In 1988, the LA Times asked 30 futurologists what life would be like 25 years in the future. So how accurate were their ideas?
-
What they got right
The article's most strikingly accurate prediction is its description of satnavs: "Autos will … come equipped with electronic navigation or map systems," Yorkin writes. "Once the driver programmes a destination, the system will pick the fastest route, taking into account traffic information, then give the driver the estimated time of arrival, continually plotting the car's position on a map."
Teleconferencing and Skype-style video calls are the norm in the article's 2013 – although strangely each Skype call doesn't start "Have you turned the camera on? I can't quite hear you" – and teleconferencing involves a Star Wars-like 3D hologram.
But Yorkin is almost spot on about email and the internet: electronic mail allows Alma Morrow to "send and receive messages, graphics, illustrations and animated figures over her computer screen", while later her mother-in-law conducts "video-banking" using "the Integrated Services Digital Network, which allows the same cables to simultaneously transmit diverse types of information – voice, data and video".