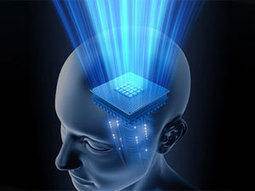 The next frontier for Watson, IBM's supercomputer, is a biologically-inspired, truly cognitive underlying computer system.
-
After a year of "medical school", IBM's intelligent supercomputer, Watson, has produced its first commercially available applications for doctors and health insurance companies. Now that Watson is proving itself in the medical field, the door is being flung open for other industries and a new era of cognitive computing.
According to IBM, Watson's performance has improved by 240% since it rose to prominence by beating the reigning human champions at the popular US quiz show, Jeopardy, two years ago. The supercomputer is named after IBM co-founder Thomas Watson, and is a project of IBM's research labs.
Speaking at an open lecture at Wits University recently, IBM's senior VP and director of IBM Research, Dr John Kelly, said the original intention with Watson was to create a system that would be "as good as humans" at answering any question in any domain. The supercomputer can take a question in natural language and search all of the data that has been fed into its system and find the correct answer through statistical ranking.
Kelly emphasises that Watson, at its core, is a learning machine. "It literally gets smarter the more it's used. One thing the other Jeopardy contestants didn't realise is that Watson actually knew more about them than they knew about themselves. It had studied what they knew and their game behaviour. So, in a sense, it had some perception of the environment it was in."