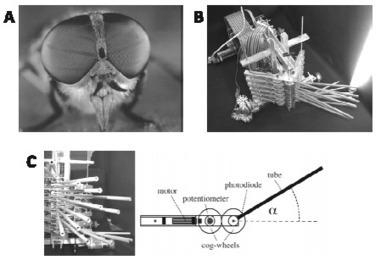 The notion of intelligence makes no sense without a broader view of computation, argues one of the world's leading AI researchers...
One of the buzzwords in artificial intelligence research these days is 'embodiment', the idea that intelligence requires a body.
But in the last few years, a growing body researchers have begun to explore the possibility that this definition is too limited. Led by Rolf Pfeifer at the Artificial Intelligence Laboratory at the University of Zurich, Switzerland, these guys say that the notion of intelligence makes no sense outside of the environment in which it operates.
For them, the notion of embodiment must, of course, capture how the brain is embedded in a body but also how this body is embedded in the broader environment.
Today, Pfeifer and Matej Hoffmann, also at the University of Zurich, set out this thinking in a kind of manifesto for a new approach to AI. And their conclusion has far reaching consequences. They say it's not just artificial intelligence that we need to redefine, but the nature of computing itself.
The paper takes the form of a number of case studies examining the nature of embodiment in various physical systems. For example, Pfeifer and Hoffmann look at the distribution of light-sensing cells within fly eyes.