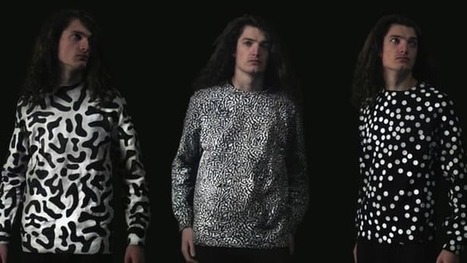 As air pollution becomes a bigger concern in communities around the globe, creative ways to detect it are beginning to proliferate. We've seen smartphone sensors proposed, as well as portable personal pollution monitors and even backpack-wearing, pollution-monitoring pigeons. Now, a designer out of New York City has released a line of shirts that change to solid black when they are contaminated by pollutants. But they're not cheap.

The shirts, called Aerochromics, have been created by Nikolas Bentel, who refers to himself as an "artist/designer/performance artist." Bentel worked with the Autodesk Applied Research Lab – the R&D outpost of 3D software maker Autodesk – to develop three different shirts: one that changes in the presence of carbon monoxide, one that changes when particle pollution (like excessive dust) is present, and one that reacts in the presence of radioactivity.

Bentel told Gizmag that each shirt works in a slightly different way.