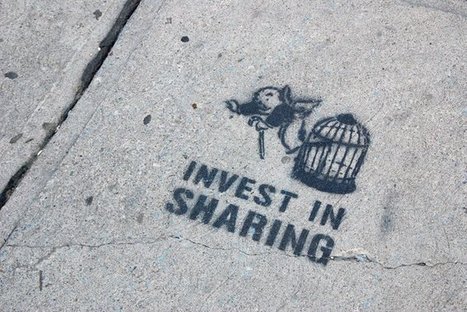 The sharing economy could bring about the end of capitalism: that's the provocative claim made by economic journalist Paul Mason, among others. But my ongoing research indicates that there are many possible futures for the sharing economy: it could transform the world of work as we know it – or it could gradually fade from the public eye.

The exact nature and impacts of the sharing economy are still disputed. The organisers of social movements, entrepreneurs, established businesses and politicians all have very different ideas of what the sharing economy is, and what it should become. For example, Share the World's Resource (a not-for-profit civil organisation) talks about building a sharing economy based on "shared" public services, which are funded by taxation.

Meanwhile, the UK government speaks of building a sharing economy based on online peer-to-peer platforms, which enable citizens to become micro-entrepreneurs by renting out assets such as homes, driveways and pets. So it seems that a diverse range of actors can see their own hopes, fears and values reflected in the sharing economy. But one thing is for sure: online platforms such as Airbnb and Uber have grown from Silicon Valley startups to global corporations, and this trend will probably continue.

Research on the economic, environmental and social impacts of these enterprises is scarce. As a result, there is very little evidence to help us understand how the sharing economy will develop. So I analysed approximately 250 sharing-economy-related articles and reports, which contained contrasting views from advocates and critics. Based on this evidence, I mapped out four possible paths for the sharing economy: and only one of them predicts that the sharing economy will bring capitalism to its knees, as Mason holds.