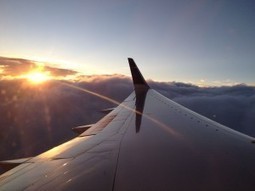 "The social graph used to be analog, fleeting and personal – which extended to our metaphors: "Whom do you call?" "When you spin your office chair around, who are you looking to?" "Whom do you trust to not steer you wrong?"
Unless phone calls were recorded and transcribed, the conversations were fleeting. Water cooler chatter died away as people returned to their desks. Each participant taking with them their own knowledge of the interaction; based on their past experience, their cognitive biases evidenced through learning filters, and the random noise that affects the metaphorical learning that helps us navigate our day.
While the sociology of trust relationships has not changed, and human cognition is still very much an analog function; the digitization of our interactions has increased dramatically over the past decade. The implications are profound for organizations and should be reflected and exploited in any competent KM strategy."
Via
Brad Abbott