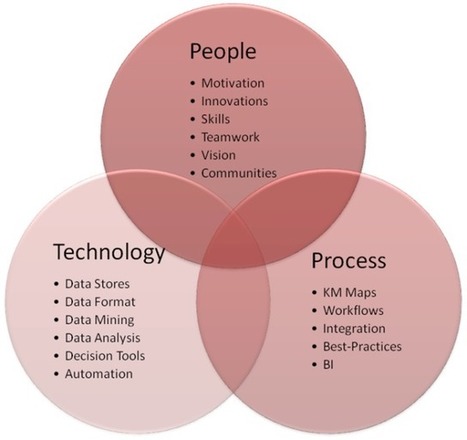 According to Wikipedia.com, Knowledge management (KM) comprises a range of strategies and practices used in an organization to identify, create, represent, distribute, and enable adoption of insigh...
Typical components of an enterprise knowledge management portal:
KM consists of:
In organizations most employees didn't want to share information they thought was essential to protect their jobs, reputation or too time-consuming to funnel into a corporate database and this behavioural problem was often too much to overcome. Now, people share everything via today's social networks. Information-sharing has become second-nature in our personal and professional lives via Facebook, Twitter, WordPress, Blogspot, Youtube and LinkedIn.