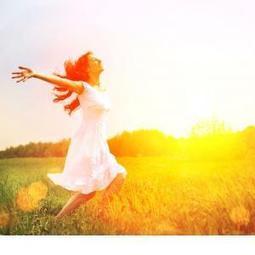 A groundbreaking new clinical study proves that the turmeric extract known as curcumin is at least as effective as Prozac in treating serious depression.
The research was performed at the Department of Pharmacology, Government Medical College, Bhavnagar, Gujarat, India, and involved patients diagnosed with major depressive disorder (MDD). The objective of the trial was to compare the efficacy and safety of curcumin with fluoxetine (Prozac) in 60 patients diagnosed with MDD. Subjects were randomized to receive either a six week treatment with fluoxetine (20 mg) and curcumin (1000 mg) individually or their combination.
We observed that curcumin was well tolerated by all the patients. The proportion of responders as measured by the HAM-D17 scale was higher in the combination group (77.8%) than in the fluoxetine [Prozac] (64.7%) and the curcumin (62.5%) groups; however, these data were not statistically significant (P = 0.58).
Interestingly, the mean change in HAM-D17 score at the end of six weeks was comparable in all three groups (P = 0.77). This study provides first clinical evidence that curcumin may be used as an effective and safe modality for treatment in patients with MDD without concurrent suicidal ideation or other psychotic disorders.
If the results of this relatively small trial are applicable to a wider population, this is truly groundbreaking news.
Via
Sepp Hasslberger