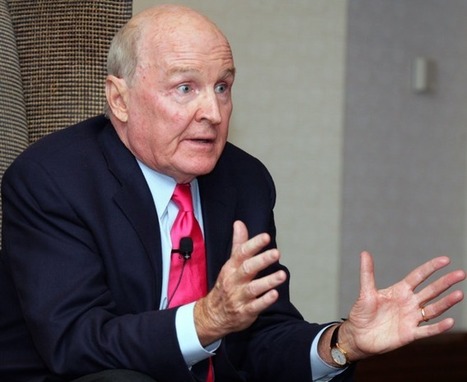 What is the future for MOOCs and online learning? Jack Welch is becoming a bigger name in education due to investments - so what's his take?
Former General Electric Co. chief executive and business legend Jack Welch is now three years into running the Jack Welch Management Institute with his wife, Suzy. They spent $2 million for a 12% stake in Chancellor University System LLC in 2009, helping to convert the formerly bankrupt Myers University in Cleveland into an online college with an MBA program named after Jack. In 2011, they moved the JWMI to a larger, publicly-traded for-profit college with a better reputation called Strayer University in Herndon, Va. Strayer paid $7 million to Chancellor to buy JMWI and Welch contributed 40% of that deal price. The school charges $30,960 for 12 courses that make up an Executive MBA.
As a reporter at The Wall Street Journal in 2009, WiredAcademic editor Paul Glader broke the story about Jack Welch opening an online university in 2009. Glader spoke with Welch again recently and asked how his online-only EMBA program is going since he upped his investment and moved the school to Strayer.
- See more at: http://edudemic.com/2013/02/moocs-and-online-learning-jack-welch/#sthash.E9XIppfx.dpuf