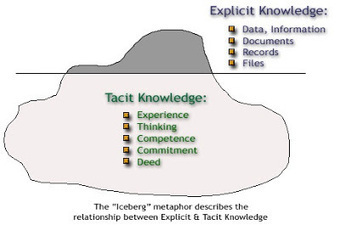 "Having finally read the excellent book Tacit and Explicit Knowledge by Harry Collins which I personally found to make a significant impact on my thinking of how we learn and record information (knowledge). The book is not an easy book to read and it took me a few times of re-reading some sections to work out what the author may have meant.
I will start by saying that this article is based upon my own interpretation of the book and the links I make between what the author writes and what I connect with regarding testing are entirely my own and could be flawed.
So what do we mean when we say tacit and explicit knowledge means?"