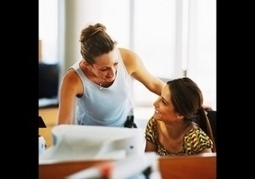 "So, we now have a new era emerging: The era of the knowledgeable networker. Knowledgeable networkers are very good at what they do, and at the same time, do not pretend to know it all.
They consider the entire puzzle, not just their own area of expertise. They're integrative thinkers with broad interests and connections. They see how puzzle pieces fit together without needing to know everything about each piece – instead, they KNOW A LOT OF PEOPLE and HAVE A LOT OF INFORMATION SOURCES.
They have instant access to multiple knowledge workers via a phone call, email, Twitter post, or LinkedIn InMail. They can bring experts and expertise into a team, a department, or organization to fulfill a specific need or help seize an opportunity."