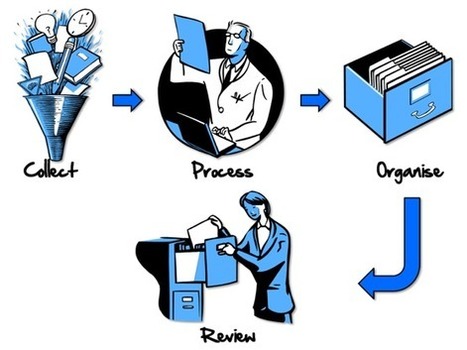 " A few months back, Harold Jarche wrote a very interesting article about sense making with Personal Knowledge Management (PKM). Harold suggested a model that he uses to manage his personal knowledge and stay on top of his social media intake.
I think the article is a great reference for anyone that claims to be getting overwhelmed by the volume of information out there on the web. I have had this problem for ages as well and given that I'm a Getting Things Done (GTD) guy, I wanted to make my knowledge management fit into my regular scheme of life.
So, at the very outset let me tell you that the names of the steps on my KM model are stolen from David Allen, though the content of these steps may be a little different from how Allen describes them in his book. Anyway, lets quickly look through the steps I go through to make sense of all the wonderful information that I come across on the big broad internet. "