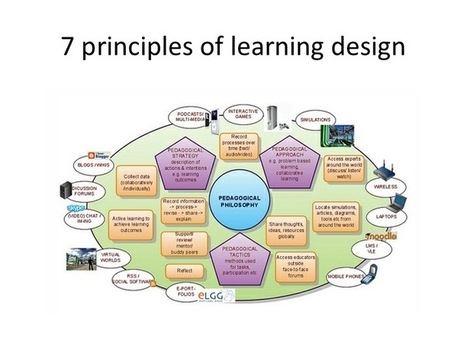 Prof Grainne Conole shares 7 principles of learning design and suggests that a combination of the elements of visualisation, dialogue & sharing, and guidance/support is needed to create some form of dynamic learning design ecosystem.
1. Tools provide guidance and support around design practice to shift the focus from content to learning activities and student experience
2.Tools use power of visualisation as a means of representing the designs for sharing and discussing
3. Design for learning needs "beauty" and "precision"
4. More personalised in-context support needs to be developed
5. Learning designs are both produce and process
6. Two dimensions to learning design (creation of structured sequence of learning activities & a way to represent & share practice)
7. Different affordances of learning design tools impact how practitioner goes about design process.
Via
Anne Whaits
,
Heiko Idensen