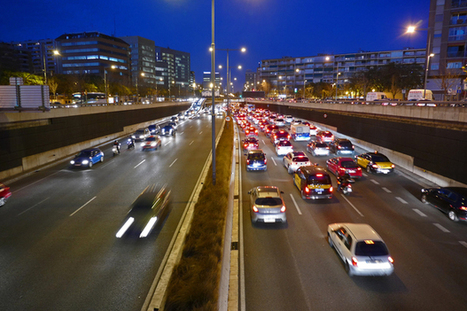 Modern cars contain tens of specialized computers that control everything from infotainment functions to steering and brakes. The pressing need to protect these computers from hackers will likely open up a new market for car-related software security products.

Karamba Security, a start-up based in Ann Arbor, Michigan, is one of the companies that has stepped up to answer this demand. The company's anti-malware technology, unveiled Thursday, is designed to protect externally accessible electronic control units (ECUs) found in connected cars.

These controllers, like those that handle handle telematics, infotainment and on-board diagnostics, can be accessed via Wi-Fi, Bluetooth or even the Internet, so they can serve as entry points for hackers into a car's network.
Learn more / En savoir plus / Mehr erfahren:
https://globaleducationandsocialmedia.wordpress.com/2014/01/21/why-is-it-a-must-to-have-basics-knowledge-of-cyber-security-in-a-connected-technology-world/
http://www.scoop.it/t/securite-pc-et-internet/?tag=SHODAN+Search+Engine
http://www.scoop.it/t/21st-century-learning-and-teaching/?tag=Internet+of+Things
http://www.scoop.it/t/securite-pc-et-internet/?tag=smart-TV
http://www.scoop.it/t/securite-pc-et-internet/?tag=Internet+of+things
http://www.scoop.it/t/securite-pc-et-internet/?tag=Cars
Via
Gust MEES