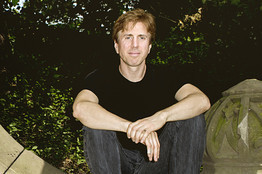 New York startup Audiam Inc. has raised $2 million in Series A financing to "get people paid" for the use of their music on YouTube, according to its founder and CEO, serial music industry entrepreneur Jeff Price.
Mr. Price, who earlier founded TuneCore Inc. (and left in July 2012 amid controversy) eschewed traditional venture capital this time and raised funds from big names in music, instead.
Audiam's backers include rock and punk stars Jason Mraz, Jimmy Buffet and Bad Religion's Brett Gurewitz, along with Scott Schreer, the composer of the NFL on Fox theme song and founder and CEO of TuneSat Inc.; the Los Angeles management firm GSO Business Group; an artist manager and promoter who books the Hollywood Bowl, Bill Silva; and serial tech entrepreneur and angel investor Jonathan Siegel.