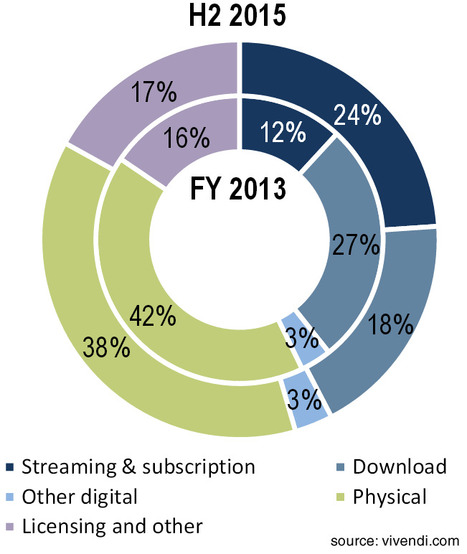 Universal Music Group's recorded music revenues were up 2.4% in 2015 thanks to growth in streaming, which "more than offset" the decline in physical and download revenues.

Total UMG revenues were up 2.7% at constant currency, up by €5.11 billion (£3.98 billion).

Streaming accounting for 52% of digital recorded music revenues in H2 2015 and streaming revenue was up 47% across the year, while downloads declined 13%, according to yesterday's earnings release by parent company Vivendi.