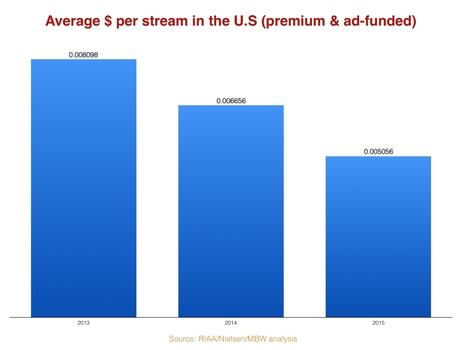 Brace yourself.

The average amount of cash generated by an on-demand music stream in the US last year fell by 24%.

Each play across official premium and ad-funded platforms in 2015 – including Spotify, YouTube, TIDAL, Apple Music and Google Play Music – generated an average of $0.0051 for recorded music rightsholders.

MBW has calculated the figure by contrasting the volume of music streams in the US last year (as measured by Nielsen) with the amount of cash these plays generated, as published by the RIAA.

This figure has fallen dramatically over the past three years, since Nielsen began breaking out specific streaming consumption figures.