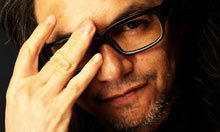 Lisa O'Carroll posted this in the Guardian UK
Content curation is going to be a huge trend and a great opportunity for many who understand their market, their needs and how they consume information.
Intro:
"David Shing, AOL's 'digital prophet' tells Dublin Web Summit that defriending and unfollowing will be the next trend among social media users..."
"People are going to start defriending people who constantly tweet and post on Facebook with rubbish info," he said.
Similarly for brands, he said it's very dangerous for companies to get involved on social networks unless they can guarantee a meaningful conversation.
"If I invite a brand into my home, there better be a good reason for them to come in."
Read full article: http://bit.ly/ubUWSh
Via
janlgordon