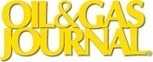 "Preventing construction of the Keystone XL pipeline would not keep Alberta oil sands activity from growing, the president of the Canadian Energy Research Institute said. "There could be 50,000-200,000 b/d of rail capacity for bitumen if the pipeline isn't built. That would slow down, but not stop, production," Peter Howard indicated.

The outlook for constructing pipelines to export terminals on Canada's west coast is mixed, he said in an Aug. 30 presentation at the Center for Strategic and International Studies. Opposition in British Columbia to Enbridge Inc.'s proposed Northern Gateway pipeline project is strong, particularly among coastal First Nations, Howard said.

Kinder Morgan Inc.'s proposal to add capacity to its already operating Trans-Mountain pipeline, which has operated since 1953, hasn't raised concerns so far, he continued. A recent survey of Vancouver residents found 8 out of 10 didn't even know crude oil and product exports were taking place there, according to Howard."