Scoop.it!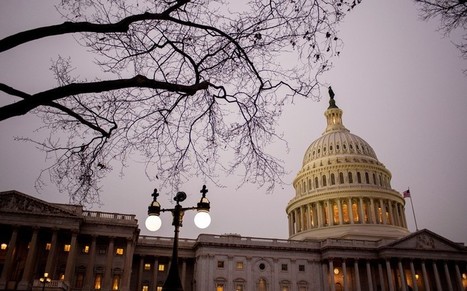 Report by researchers from Princeton and Northwestern universities suggests that US political system serves special interest organisations, instead of voters
Kevin Cano's insight:
The U.S. is not representative of the majority of her citizens. It shows the interest of only the most wealthy and powerful, instead of the masses. Studies conclude that the U.S. government caters to the economic elite, all but ignoring the wishes of the majority. The peer-reviewed study, which will be taught at these universities in September, says: "The central point that emerges from our research is that economic elites and organized groups representing business interests have substantial independent impacts on US government policy, while mass-based interest groups and average citizens have little or no independent influence." This study comes in the wake of the Supreme Court case McCutcheon Vs. Federal Election Commission, which allowed wealthy donors to contribute to an unlimited amount of political campaigns.
I agree with this article in that the U.S. is turning to a more elitist government. Instead of the people having the power, as intended in the Constitution, only the few wealthy and powerful have say over the way the U.S. is run. To countermand this we need a change in policy and a change in candidates in office.