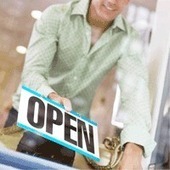 So: let's use these three categories Manager: Leader: Inspiration, to help us define the evolutionary shift in organisations and see if this helps us to define how we (the consulting and advice industry who work to help companies create, tell and deliver their institutional stories) can serve the needs of today's and tomorrow's CEO.
What a great article that charts the shift from management to leadership to inspiration based on how the global marketplace has changed. This article is written from the perspective of consultants, but really would get anyone's brain going on how to better think about, work with, and serve modern corporations based on the dynamics of storytelling.
Enjoy this unique perspective and I hope you get some ideas/expanded understanding of storytelling's role in today's business environment.