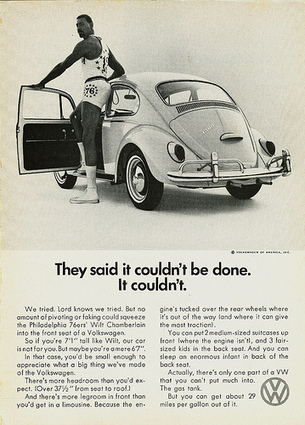 The advertising agency had to reinvent the Volkswagen for the U.S. market, because we still had a lot of hard feelings after the war. And they did. They took a German made car and turned it into a U.S. quality brand. How? With stories. The really fascinating thing about the Volkswagen ads is the stories they create.
I like this article because it's a story about how a guy finally 'got' that every brand has a story -- and it is done through sharing a story. So it's double fun.
The author shares his story and experience with Volkswagon. In his story we come to understand more about the critical links between branding and storytelling.
Unfortunately at the end, the author's advice is to NOT tell a unique story -- just a relevant story to your customers/prospects. LOL -- every business is unique and their stories will be unique. And there's nothing more unique than Volkswagon! But point taken -- don't get so wild that people can't relate to your stories.
Enjoy this read.