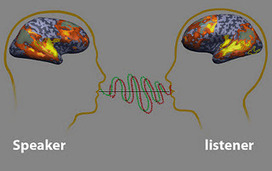 In my 18 years of facilitating story workshops among every possible population, including groups that were in extreme conflict, I've seen the transformational results that happen when two or more minds are in sync.
The author, Juliet Bruce, talks in this article about when groups are stuck, and how the simple act of sharing a story can break the log jam. Creativity, brainstorming, and problem resolution often follow.
Bruce also briefly goes into the neuroscience of storytelling, and then shares an story about how story sharing unfroze a team, and allowed individual team members to move past difficulties.
This is a lovely, and very effective, application of story sharing in business. Grab the insights in this article and help your team move solve problems and move forward.